by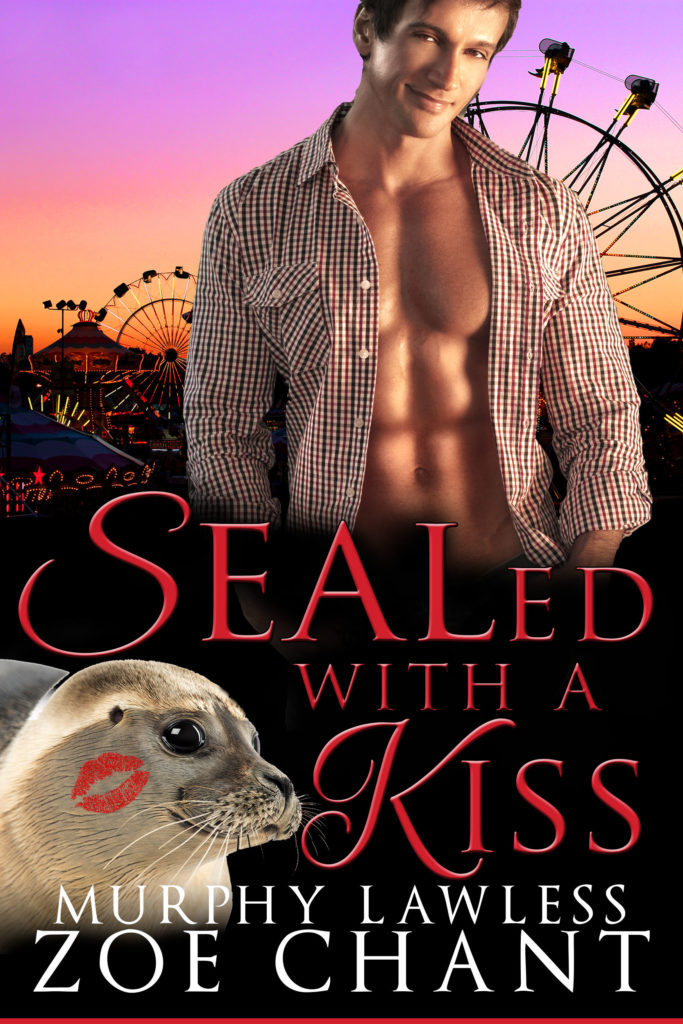 Can he get her seal of approval?
Missy has 99 problems, and her funnel-cake booth at the Virtue town fair is 98 of them. Looks like this is another year she's going to spend with a spatula in hand, splattered in hot grease, watching other people have fun.
Her 99th problem is that the hot guy manning the dunk tank across from her booth just turned into a seal.
Maybe this fair won't be like all the others after all.
Ryan has just one problem, but it may have sealed his fate.
Overwhelmed at meeting his fated mate, Ryan instinctively dived into his tank and shifted into his seal. Now his seal thinks he's an idiot (valid), his mate found out about shifters in the worst possible way (oops) and while he's trying to figure out how to fix things, his perky cousin Becky has started matchmaking him and the brand new mate he's barely even talked to yet.
But he's got an entire fair to take advantage of, and maybe he can seal the deal with Missy if he can win her that big stuffed animal or take her on the Ferris wheel. If he can just get her away from the funnel cake booth and their meddling relatives for five minutes...
Sealed With A Kiss is a fun, fast-paced romantic comedy, the next best thing to spending the day at the fair! You'll be able to smell the popcorn and hear the carousel music in this light, sweet shifter romance with a guaranteed HEA.
Published:
August 1, 2021
Genres:
Other Books By Zoe Chant