by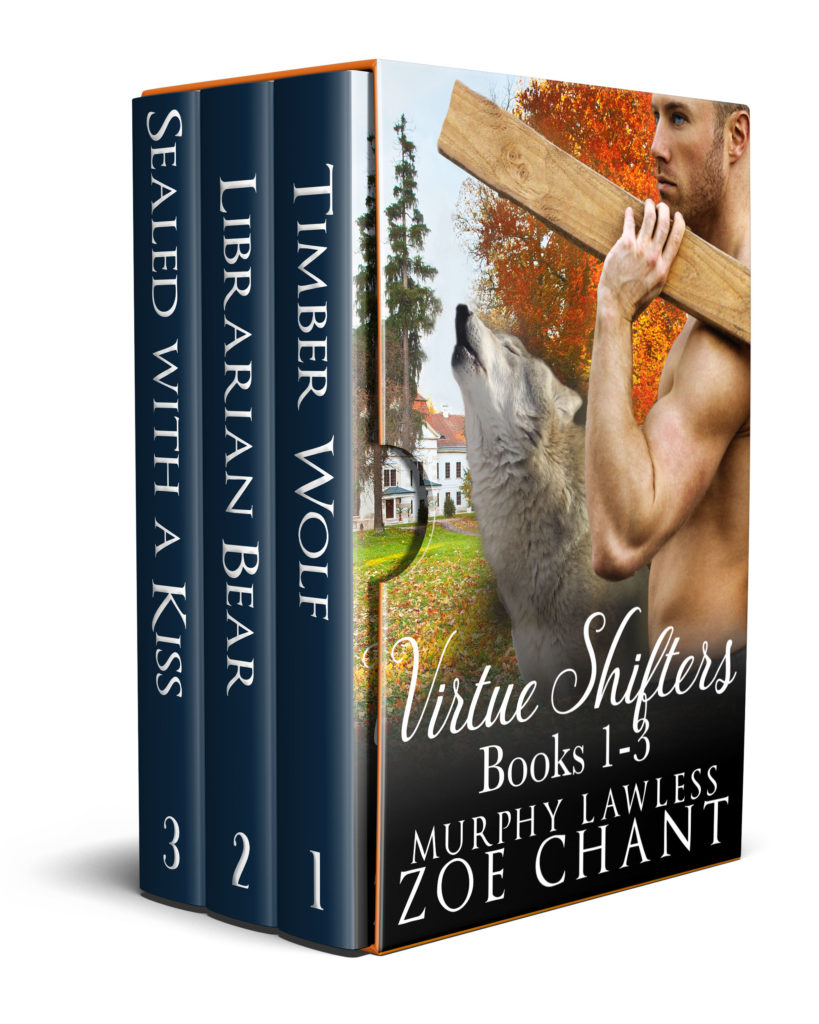 Welcome to the small town of Virtue, where three very different women find the sexy shifter heroes they never even knew they dreamed about!
In this box set you'll find the first three books of the Virtue Shifters series, where each stand-alone romance promises a heartwarming story, a touch of fate, and a little bit of adventure...at nearly 30% off!
In TIMBER WOLF, master carpenter Jake retreats to his home town after heartbreak, only to realize that fate itself has brought him home again when he meets single mother Mabs, whose falling-down farmhouse is in need of repair. They're both cautious at first, but as the old house reveals its secrets, Jake and Mabs are ready for all the romance they can handle!
In LIBRARIAN BEAR, small-town librarian Sarah is looking for love—under the covers of a good book, but nowhere else! But when archivist Matthew, a big-city bear shifter, comes to Virtue for a short-term project, Sarah steals his heart with a single glance. As they investigate a mystery from Virtue's past together, neither wants to turn the page on a blossoming romance that just might last a lifetime.
In a delightful day-at-the-fair romance, Missy's morning takes a twist for the unexpected when the gorgeous guy at the dunking booth next door turns into a seal right in front of her. But all Ryan needs is a chance to prove to her that their fate can be SEALED WITH A KISS, and he's determined to win her over...despite their meddling relatives, and a helpful kid who plans to win all the prizes.
Each book in this series is a funny, sexy standalone with a guaranteed happily ever after and no cliffhangers. If you're looking for charming, funny paranormal shifter romance, buy now and fall in love with the Virtue Shifters!
Published:
November 15, 2021
Genres:
Other Books By Zoe Chant