by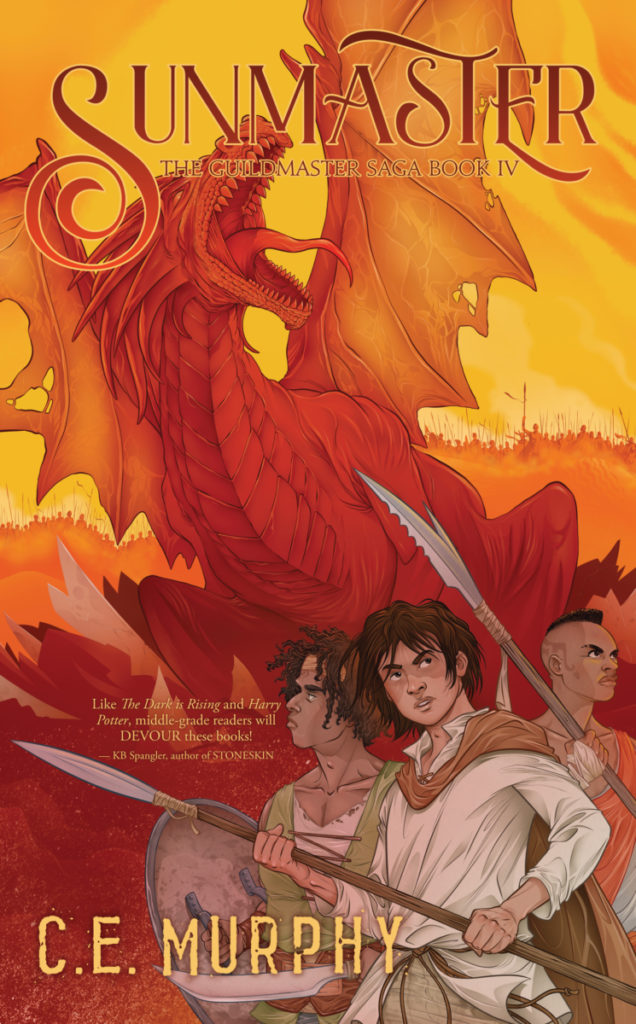 Rasim al Ilalio doesn't mean to cause trouble wherever he goes, but a year of disasters lies in his wake. A war is brewing, but returning home to his beloved city of Ilyara isn't an option--not until he's brought a friend home again, and has warned their people of the conspiracy he believes affects them all.
But in the distant Shenryalan steppelands, a new threat emerges: not just human scheming, but magical beasts that have slumbered for centuries are now raising their heads again...and they seem to be drawn to Rasim himself.
Every magic Rasim has learned has been a matter of personal survival. This time, though, there may be consequences that reach far beyond himself if he cannot become...
...a Sunmaster.
Published:
November 4, 2022
Illustrators:
Cover Artists:
Genres:
Other Books By C.E. Murphy