by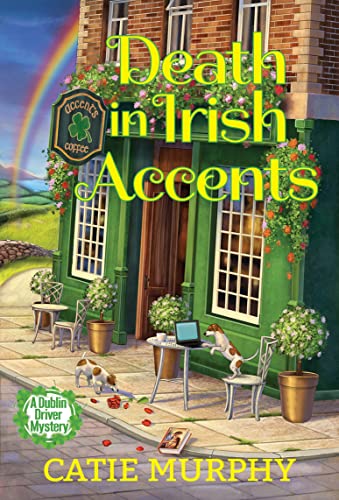 After a long streak of avoiding murder investigations, Dublin limo driver Megan Malone thought her life had finally settled . . . but even her Irish luck can't keep her out of trouble forever.
It's been over a year since Megan found herself entangled in a murder—much to everyone's relief, including her girlfriend Jelena and Detective Paul Bourke. So when a body of a young woman quite literally lands in her lap at her favorite Dublin café, Megan tries to do the right thing and leave the crime-solving to the police so she can enjoy the St. Patrick's Day weekend. After all, she has no connection to the victim. Or does she?
Megan's latest client, world-renowned romance novelist Claire Woodward, is fascinated by Megan's own history of catching killers. Claire also just happens to be the murder victim's literary mentor. So maybe Megan can just sort of stay on the periphery of the case while trying to help out? Just a wee bit without causing too much fuss? Even Detective Bourke would approve since he has personal reasons not to trust Claire. The investigation leads Megan to the victim's writing group, who think that Claire has plagiarized the poor young lady's work. And when another member of the group is found dead, Megan will have to step up her sleuthing before the killer decides to write her off for good.
Published:
February 28, 2023
Genres:
Other Books By Catie Murphy