by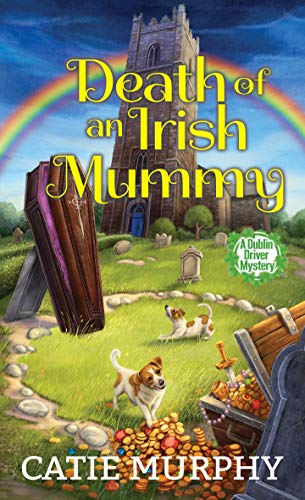 Squiring a self-proclaimed heiress around Dublin has got limo driver Megan Malone's Irish up—until she finds the woman dead . . .
American-born Cherise Williams believes herself to be heir to an old Irish earldom, and she's come to Dublin to claim her heritage. Under the circumstances, Megan's boss Orla at Leprechaun Limos has no qualms about overcharging the brash Texas transplant for their services. Megan chauffeurs Cherise to the ancient St. Michan's Church, where the woman intends to get a wee little DNA sample from the mummified earls—much to the horror of the priest.
But before she can desecrate the dead, Cherise Williams is murdered—just as her three daughters arrive to also claim their birthright. With rumors of famine-era treasure on the lands owned by the old Williams family and the promise of riches for the heirs, greed seems a likely motive. But when Orla surprisingly becomes the Garda's prime suspect, Megan attempts to steer the investigation away from her bossand solve the murder with the help of the dashing Detective Bourke. With a killer who's not wrapped too tight, she'll need to proceed with caution—or she could go from driving a limo to riding in a hearse . . .
Published:
June 29, 2021
Genres:
Other Books By Catie Murphy