by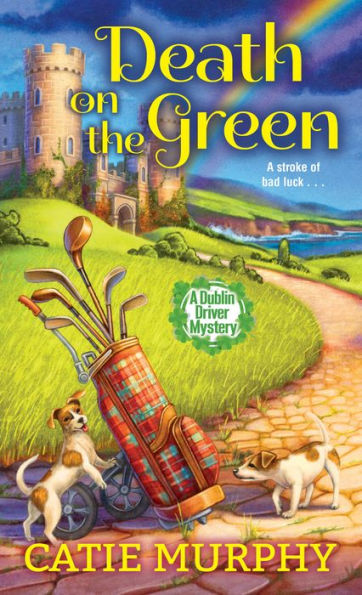 As an American in Dublin, limo driver Megan Malone will need the luck of the Irish to avoid a head-on collision--with a killer . . .
Life has been non-stop excitement for American Army veteran Megan Malone ever since she moved to Ireland and became a driver for Dublin's Leprechaun Limousine Service. She's solved a murder and adopted two lovable Jack Russell puppies. Currently, she's driving world-class champion golfer Martin Walsh, and he's invited her to join him while he plays in a tournament at a prestigious Irish locale. Unfortunately, there's a surprise waiting for her on the course--a body floating in a water hazard.
Everyone loved golfer Lou MacDonald, yet he clearly teed off someone enough to be murdered. Martin seems to be the only one with a motive. However, he also has an alibi: Megan and hundreds of his fans were watching him play. Now, with a clubhouse at a historical lodge full of secrets and a dashing Irish detective by her side, Megan must hurry to uncover the links to the truth before the real killer takes a swing at someone else . . .
Published:
September 29, 2020
Genres:
Other Books By Catie Murphy