by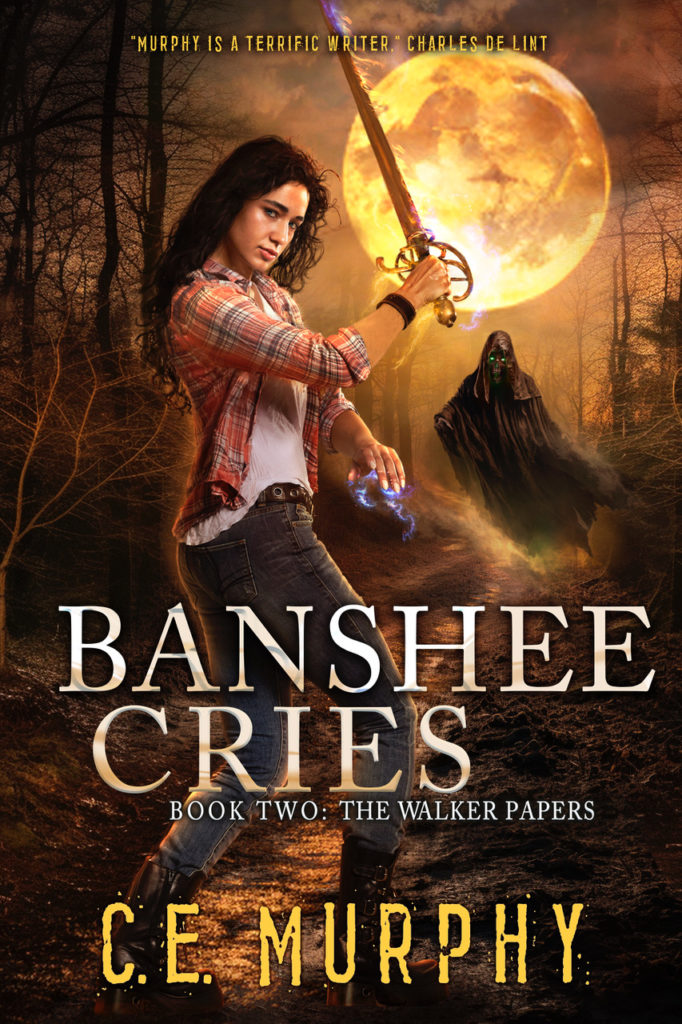 The last thing reluctant shaman Joanne Walker wants is to be assigned to a case of ritual murders. It'd be creepy enough all on its own, but her boss, already trusting her magic more than Jo does herself, suspects there's more to it than just a serial killer. As Joanne is pulled more deeply into the bloody mire, she begins to realize this is a murderer with a deadline—the changing winter moon seems to be key to the power they're building.
But Joanne's not the only one entangled in the increasingly dangerous magic raised by the killer: she has a protector, someone who has already given up their life to keep Joanne safe…and who may be the only person able to stand between Joanne and a dark power far greater than she's ready to handle….
Publisher's Note: Banshee Cries was originally published as part of the Winter Moon anthology, and was fondly numbered '1.5 of the Walker Papers.' With the reissue of the series, Banshee Cries has been elevated to book two, and the series numbering henceforth reflects that change.
Published:
October 31, 2005
Cover Artists:
Genres:
Other Books By C.E. Murphy